Dear Fitness Professional,
If you're reading this, I'm pretty confident that you're part of the top 5% of trainers in the world who are always working to get better at they you do. You're a "knowledge junkie", right? Yeah, me too!
As you know, there's a lot of really bogus training going on out there, and one of the areas I've personally seen even some of the "best" trainers fall short on is their exercise prep – aka, the warm-up.
On the really poor side, I've seen "trainers" have their clients walk on the treadmill or hit the elliptical for 5 minutes while they hit the bathroom before a session. In group training, it's often a series of old-school exercises like jumping jacks, high knees, butt kickers, mummy kicks and maybe some good old fashioned carioca drills.
Now, I'm not saying there's anything wrong with any of those exercises, but do they really prep your clients for a quality workout that will produce the results they're looking for? I think not.
Exercise prep is a CRITICAL part of a complete exercise program. After all, it's what sets the stage for the workout to come!
You simply can't skimp on the warm-up!
You must pay SERIOUS attention to movement preparation to give your clients the best chance for success. That's why I asked the experts of the Elite Training Mentorship to create a program specifically about this subject. Introducing…
Insider Secrets to Movement Prep
Insider Secrets to Movement Prep is the only product of it's kind – totally dedicated to getting your clients ready for the workout of their lives. Watch actual in-service training videos, read articles written by top content providers, and get access to a library full of movement prep exercises and done-for-you warm-up that will blow your clients' minds and make you look like a training guru!
Get the inside training secrets on things like ankle & hip mobility, the thoracic spine, how to design a warm-up, using resistance bands for flexibility, self-myofascial release, and so much more.
You'll learn from some of the very best trainers in the industry:
Eric Cressey
Eric Cressey is President and Co-Founder of Cressey Performance, a facility located just west of Boston, MA. A highly sought-after coach for healthy and injured athletes alike, Eric has helped athletes at all levels – from youth sports to the Major League All-Stars and Olympians – achieve their highest levels of performance in a variety of sports. Behind Eric's expertise, Cressey Performance has rapidly established itself as a go-to high performance facility among Boston athletes – and those that come from across the country and abroad to experience CP's cutting-edge methods. Eric is perhaps best known for his extensive work with baseball players.
An accomplished author, Cressey has authored over 200 published articles in all. Eric has published four books and co-created three DVD sets that have been sold in over 50 countries around the world. Eric has been an invited guest speaker in four countries and more than one dozen U.S. states. He is also a Certified Strength and Conditioning Specialist (CSCS) through the National Strength and Conditioning Association.
As a competitive powerlifter, Eric holds several state, national, and world records. A mainstay in the Powerlifting USA Top 100 lifts in his weight class, Cressey is rapidly approaching Elite status with competition bests of 540 squat, 402 bench, 650 deadlift, and 1532 total in the 165-pound weight class. He is recognized as a coach who can jump, sprint, and lift alongside his best athletes to push them to higher levels – and keep them healthy in the process.
Eric's writing and his work with athletes have been featured in such local and national publications as Men's Health, Men's Fitness, ESPN, T-Muscle, The Boston Globe, The Boston Herald, Baseball America, The Worcester Telegram, Perform Better, Oxygen, Experience Life, Triathlete Magazine, Collegiate Baseball, Active.com, The Metrowest Daily News, Parents and Kids, and EliteFTS.
Cressey specializes in applied kinesiology and biomechanics as they relate to program design and corrective exercise; maximal relative strength development; and athletic performance enhancement.
Mike Robertson
Mike Robertson is the Co-Owner of Indianapolis Fitness and Sports Training, recognized by Men's Health as one of the Top 10 Gyms in America. He's one of the most sought after writers and presenters in the fitness industry, with articles appearing in publications such as Men's Health, Men's Fitness and Outside magazines and speaking regularly at events such as Perform Better Summits, IYCA International Summit, Bootcamp Bootcamp and his own Midwest Performance Enhancement Summit.
Dave Schmitz
Dave Schmitz (aka… The Band Man) is the Co-Owner of Resistance Band Training Systems, LLC and the creator of www.resistancebandtraining.com, the only website exclusively devoted to training with large continuously looped resistance bands. Recently named one of the 100 Most Influential People in Health & Fitness, Dave's unique professional background and vast experience as an orthopedic physical therapist, performance enhancement specialist, certified strength and conditioning specialist along with his 27 plus years of living fitness and performance training, has allowed him to turn a simple 41 inch resistance band into an incredible multi-faceted total training experience for 1000's of athletes and fitness enthusiasts around the world, while helping 100's of fitness professionals and coaches help get their clients or athletes BETTER with BANDS. What initially started out as a small basement band gym in his home has evolved into an international full service online and offline fitness company.
Resistance Band Training Systems, LLC and www.resistancebandtraining.com were never created to sell bands. Rather it has always been about teaching and training everyone on why resistance bands were a necessity, not an alternative, when it came to developing training and performance programs that get fast and effective results. Even with a growing online business, Dave continues to run his own adult fitness boot camps and monthly athletic performance camps. He also continues to lecture around the country, teaching coaches and fitness professionals on how to effectively train with resistance bands. Dave's passion and pursuit of knowledge has allowed him to create over 12 DVDs and write 100's of articles on the Art of Resistance Band Training and Conditioning. As a result it is not a surprise or an accident that Dave Schmitz has become nationally known as "The BAND MAN".
The Smart Group Training Team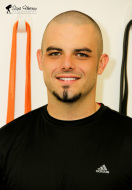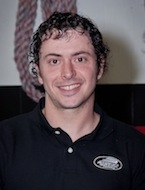 Steve Long – NSCA, FMS, USAW, IYCA, TPI, HKC, KBA
Owner of Complete Fitness ResultsCo-Creator of SmartGroupTraining.com
Bestselling Author and Lecturer
Top 5 Best Personal Trainers in St. Louis ( 2010)
Top 25 Fitness Industries Rising Stars (2011)
Program Advisory Committee For Missouri College
Jared Woolever – M.S., NSCA-CPT, IYCA, TPI, FMS
Owner of Accelerate Health & Fitness
Co-Creator of SmartGroupTraining.com
Bestselling Author and Lecturer
Together the Smart Group Training Team of Steve Long and Jared Woolever are revolutionizing the way that fitness professionals design and implement their bootcamp and group training programs. Steve and Jared run two of the most successful facilities in the Midwest and have built those facilities on the foundation of great group training and they're going to help you take your group training to the next level with smart group training.
Group training doesn't have to be a watered down version of the type of training your clients really deserve. Learn how to take your group training to an entirely new level. Your group training can include screening, corrective exercise, individualized program design, and everything else that personal training offers. You can provide the best value in training, provide a great atmosphere, and produce results with Smart Group Training. Steve and Jared are part of ETW to show you how.
Tyler English
Tyler English has quickly become one of the fitness industry's leading experts. He is founder of Tyler English Fitness, a state of the art 9,100 sq. ft. facility and one of America's top gyms. Home to over 400 clients, Tyler's facility provides world class fitness bootcamps, semi-private training, permanent weight-loss programming and youth fitness / sports performance training.
Tyler is the author of the upcoming Men's Health Bodybuilder's Bible and is a two-time International Best-Selling Author – as co-author of Total Body Breakthroughs and "The FIT Formula" – and his programs and work have grown to be featured in Shape, USA Today, All You, The Hartford Courant, Hartford Advocate, on Amazon.com, Stack.com, Better Connecticut, Natural Bodybuilding Radio, NBC, FOX, CBS and ABC, while helping hundreds of busy men and women from all over Connecticut get into the best shape of their lives.
Tyler's work ethic and dedication to goals and a results-oriented lifestyle is apparent in his own body of work. He earned the honor of a Professional Natural Bodybuilder with the World Natural Bodybuilding Federation (WNBF) in only 3 years of competition and won the 2010 WNBF Mid America Lightweight Championship and finished as the 3rd place Middleweight in the World at the 2010 WNBF World Championships. Tyler prides himself on training more like a world-class athlete than your typical gym going bodybuilder.
Tyler has become one of the most respected fitness professionals in the fitness industry – while always displaying a high degree of integrity, responsibility, and ambition. He has proven to be a respected leader within the fitness community, both locally and nationally.
Vaughn Bethell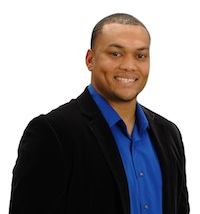 Vaughn Bethell is the founder and CEO of Performance QSA, LLC in Greenville, SC. He founded the company in 2003 with a vision of providing the best opportunity for athletes and the general population to train at the highest levels in an effort to reach the maximum potential.
This vision has become a reality.
Today QSA is a 12,000 sq. ft. facility with over 400 clients. Their client base has included everyone from soccer moms to athletes from the NFL, MLS, A-League, MISL, NBA, Majob League Baseball and more.
Vaughn has also been:
Speed Coach for the Furman University Men's Soccer team
Speed Expert for the Doug Allison Soccer Academy
Speed/Strength Coach for the Presbyterian College Men's and Women's Soccer teams
Speed/Strength Coach for the Presbyterian Men's and Women's Lacrosse teams
Speed/Strength Consultant for the Bahamas Men's National Soccer Team
Speed/Strength Consultant for Furman United Soccer Club
Performance Enhancement Specialist
Weight Management Certified Consultant
IYCA – Certified High School Strength & Conditioning Specialist
Certified Under Armour Combine 360 Trainer
Certified/Authorized Nike SPARQ Trainer
Best Selling Author
Vaughn has also worked with well over 1,000 personal training clients over the last 8 years to help them achieve their health, fitness, and performance goals.
Vaughn and his award winning staff will be sharing the training system and methods that have allowed QSA to become the premier training facility in the southeast.
When you purchase Insider Secrets to Movement Prep today you'll get instant access to:
Eric Cressey
In-Service: How to Design a Warm-up
In-Service: Warm-ups
Mike Robertson
In-Service: Ankle Mobility
In-Service: Thoracic Spine
Dave "The Band Man" Schmitz
In-Service: Coaches Clinic on Flexibility
Warm-up: The Flow Warm-up
Smart Group Training (Steve Long & Jared Woolever)
In-Service: SGT Posters & Bracelets System
In-Service: Rolling Progressions
Tyler English
Warm-up: Large Group Training
Warm-up: Small Group Training
Warm-up: Semi-Private Training
Vaughn Bethell
In-Service: Movement Prep and Warm-up Variations
In-Service: Performance Stretch Series
In-Service: Self-Myofascial Release
Exercise: Hurdle Hip Mobility
Exercise: Thoracic Mobility
Exercise: Ankle Mobility Through Myofascial Release
PLUS, you'll learn…
Mobility Work to Improve Athletic Performance
How to Screen a Drop In
Comprehensive Warm-ups for the General Population
As you can see, there's quite a bit that goes into designing a proper warm-up for your clients. These 7 fitness professionals are considered among the elite in the industry. Now you can get their inside secrets and apply it to your training…
How Much Will You Pay for Such a Comprehensive Program?
Well, you might think you should pay hundreds of dollars for such awesome content…I'd tend to agree. However, the guys behind Insiders Secrets to Movement Prep are pretty passionate about what they're teaching and really want to share it with you. At the same time, they're all pretty sick & tired of all the crappy "warm-ups" they've come across, as well as the limited resources on the market to help trainers get better.
With that said, we all agreed we wanted to give this to you at an incredibly low price…
Get Instant Access to the Insiders Secrets to Movement Prep for ONLY $49.95!
As you can see, we believe Insiders Secrets to Movement Prep is something EVERY fitness professional should add to their library. That's why we're making it available at such a low cost AND we're giving you our 100% No Questions Asked Money Back Guarantee.
It's YOUR TURN to Discover the Insiders Secrets to
Movement Prep…
At Fitness Consulting Group we only work with the best. Eric, Mike, Dave, Steve, Jared, Tyler and Vaughn are some of the very best. They were thrilled to come together to create the Insiders Secrets to Movement Prep for YOU. I know you'll be thrilled with what you learn.
Make today your best!
Ryan Ketchum
P.S. – Your clients deserve the very best training – that starts with the very best warm-up. The Insiders Secrets to Movement Prep will give you the knowledge and resources to create warm-ups that will make your prospects & clients notice a difference. They will instantly realize that YOU are the qualified expert they should work with and continue to work with to achieve their goals.
P.P.S. – The Insiders Secrets to Movement Prep features 7 of the very best trainers in the fitness industry. If you can't take away at least 7 great tips, techniques or exercises we'll gladly refund your purchase – 100%, No Questions Asked.